Please wait.
loading requests...
Holiday Package -
czech-republic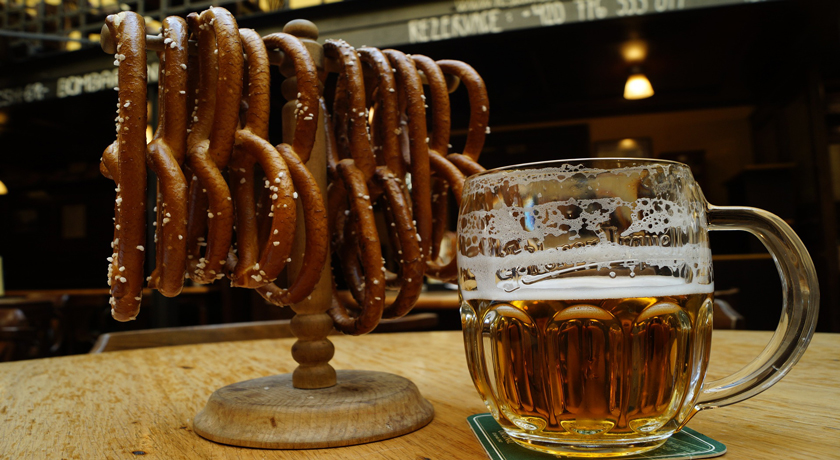 LOCAL CUISINE GIVES PEOPLE AN IDENTITY
Moreover, food has a way of bringing people together. When you have guests at home, the first thing you do is probably prepare them a nice meal. They will feel appreciated and warmly welcomed. We have to offer a lot for you as our guests - visit PRAHA and taste CZECH cuisine, try cooking and dining with the locals.
PACKAGE INCLUDES:
2x transfer to/from the airport and during the program
4x accommodation in double room in chosen category with breakfast (hotel standard 3, 4, 5 star)
1x Prague sightseeing 3 hours with English speaking guide
1x boat cruise with dinner "Prague by Night: on Vltava river 3 hours (buffet, live music)
1x excursion Karlstejn
1x cooking workshop and Czech tasting menu at Sochor family farm
Local representative assistance during whole stay, in English
24/7 assistance on phone
All taxes and service charges
DAY 01 - ARRIVAL AT PRAHA
According to your flight schedule, meeting with the travel office local representative
Transfer to the hotel and check all points of your itinerary.
DAY 02 - BEST OF OLD PRAHA
The Astronomical Clock in Old Town Square, Charles Bridge, Prague Castle, and the Church of St. Nicholas are just some of the Prague icons you'll see on this guided walking tour.

Lunch in Cae Louvre reminding an island of noisy tranquility, a place with a unique atmosphere and traditional menu.
The doors of the Cafe Louvre first opened in 1902. Though the pace of the times has quickened, we still insist on preserving the old cafe traditions. So, even today you can still enjoy the unique atmosphere of the historical, grand cafe, like Franz Kafka, Albert Einstein, or T.G. Masaryk knew it.
Afternoon leisure time, evening, and dinner in Folklore garden.
We will take you to a typical Czech restaurant for a traditional dinner consisting of a 4-course menu and unlimited consumption of beer, wine, and soft drinks.
After dinner, you will be able to enjoy a folklore program with live music and dance.
DAY 03 - CASTLE KARLSTEJN, COOKING WORKSHOP AND TASTING MENU
After breakfast, we will visit Karlstejn Castle. It is one of the most famous castles in the Czech Republic. Czech King and Holy Roman Emperor Charles IV had constructed Karlstejn in 1348 as a place of safekeeping for the royal treasures., especially the coronation jewels of the Holy Roman Empire.
The drive is scenic as well.
As we travel through a nature reserve, you can gaze at the forest, rivers, and villages.
After the visit, we will move one more bus to the southwest of the Czech republic to Nepomuk.
After light refreshment, you can enjoy a cooking course to learn how to make Czech special dish - knedliky (dumplings) or walk-in juicy nature of Brdy for to see Sochor family bio farm.
Dinner at Hotel U zeleneho stromu in Nepomuk, 5-course tasting menu of typical Czech cuisine, with possibility to complete the taste with fresh beer from a famous local brewery Zlata krava.
DAY 04 - PRAHA AT LEISURE
Enjoy your day in Praha according to your wishes, list of the day/half-day tours at your own disposal.
DAY 05 - DEPARTURE HOME
Transfer to the airport according to your schedule.
SCHENGEN VISA
The Schengen area is made of 25 European countries: Austria, Belgium, Czech Republic, Denmark, Estonia, Finland, France, Germany, Greece, Hungary, Iceland, Italy, Latvia, Lithuania, Luxembourg, Malta, Netherlands, Norway, Poland, Portugal, Slovakia, Slovenia, Spain, Sweden, and Switzerland.
SouthTravels Documentation Fee - AED 200 per passport
Take note that Southtravels will not act as your Immigration Advisor.
We can only guide you on preparing the documents for your visa application.
Requirements
scanned copy of passport
scanned copy of UAE Residence Visa
Visa Fee - payable directly at the application center.
Schengen visa processing will take a minimum of 14 working days.

Visit our visa assistance on Schengen Visa for more information.

PRICES ARE BASED IN DOUBLE ROOM
3* Hotel Arrangement, starts at AED 1500 per person
4* Hotel Arrangement, starts at AED 1999 per person

5* Hotel Arrangement, starts at AED 2500 per person

Pricing and availability are subject to change without prior notice.

Availability is on first come, first serve basis.
RECOMMENDED FOR YOU
Need South Travels Assistance?
Start your journey with our professional travel agency. Explore incredible destinations and create lasting memories with our personalised travel services.
+971 4 447 3839
+971 50 247 7593
info@southtravels.com