Please wait.
loading requests...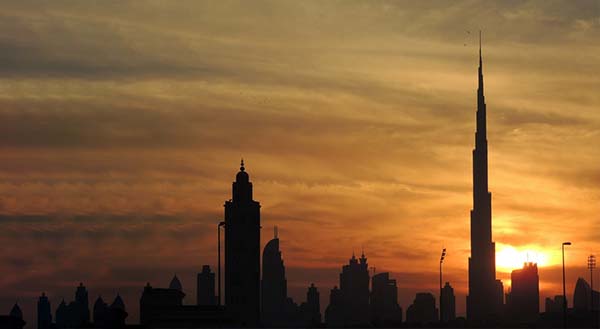 BURJ KHALIFA
Look out from the Burj Khalifa's 'At the Top' observation deck with this entrance ticket to the 124th-floor viewing point. Ride the moving sidewalk to the tower as you watch a multimedia presentation on Dubai's history, and take the high-speed elevator up to the observation deck. Then, behold the incredible views over Dubai Marina, the Burj-Al Arab and other sights through the panoramic windows. Use the digital telescopes to view and learn about the landmarks below, and browse the gift store before returning to ground level.
INCLUSION
Admission to 'At the Top' at Burj Khalifa
Good to Know
Ride up to the 124th-floor observation deck in a high-speed elevator.
Watch a multi-media presentation about Dubai and Burj Khalifa.
Take in incredible views over the city, ocean and desert from one of the world's tallest observation decks.
Use the telescopes to see top Dubai attractions including Palm Jumeirah and Dubai Marina.
Immediate Entry Admission for Infants 04 years and below.
Last entry 45 minutes prior to close.
Tour Subject to available at the time of booking
Visa information not found!
Please include visa information in your inquiry.
For major countries please visit our Visa Assitance Page.
RECOMMENDED FOR YOU
Need South Travels Assistance?
Start your journey with our professional travel agency. Explore incredible destinations and create lasting memories with our personalised travel services.
+971 4 447 3839
+971 50 247 7593
info@southtravels.com